With kayak in the Wadden Sea - Fanø
Distance: 20.63 Km

Kayaking in the Wadden Sea is for you who are looking for new challenges. When the sun is shining, the water is crystal clear and you can't see where the sea ends and the sky begins - it can be hard to imagine that the Wadden Sea is also one of the most challenging waters to row in Denmark. There are actually many days of calm weather where the biggest challenge is to read the tide table correctly, so you are sure to have the current with you and enough water under the keel.
On quiet days, rowing around the Wadden Sea is pure balm for the soul. The tide does the work for you. If you've timed it correctly, you can actually feel like you're rowing downstream in a stream - in the sea, it's a special feeling! You can of course also do the opposite, row against the current both out and in, for the sake of training.
It happens occasionally that you don't see seals on a trip, but it's not often. The Wadden Sea is a nature reserve, Denmark's largest, and here teems with life; seals are plentiful and almost everywhere. If you are interested in birds, the Wadden Sea is a slaraffenland.
It must be said that the Wadden Sea is generally not suitable for beginners. There are areas that are safe enough, but if you are unsure, it is better not to. You can also contact some of the local clubs in the area for further information. The route suggestions on these pages are almost all at EPP2 level and higher.
For me, the biggest attraction in the Wadden Sea is the SEA. The high current, to time your trip just right - so that you manage to catch the current both out and home - or to be in the right place just when the current is strongest, so you can really play. Putting the kayak in the water on an evening when the weather is completely calm and you can almost see England, which is the next point on the map. Or do the same on an autumn day with strong wind and big waves. The water is really refreshing! And that factor, together with the wind, which determines and shapes everything here in the area. The tide changes the landscape and it can surprise you how much it changes.
Peter Holland, Kayak instructor
</div>
</div>
Updated by: Wadden Sea Coast |
info@vadehavskysten.dk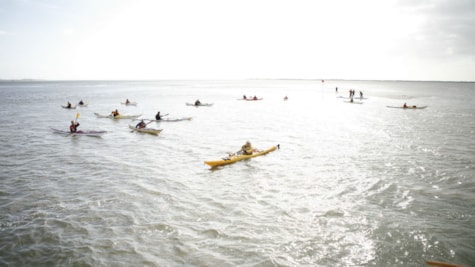 Photographer: Destination Wadden Sea coast
Copyright: Destination Wadden Sea Coast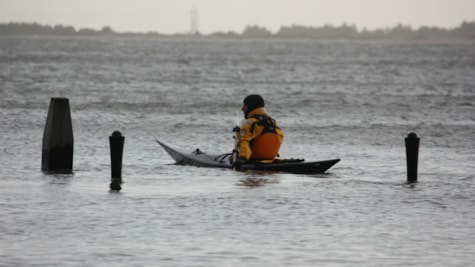 Photographer: Destination Wadden Sea coast
Copyright: Destination Wadden Sea Coast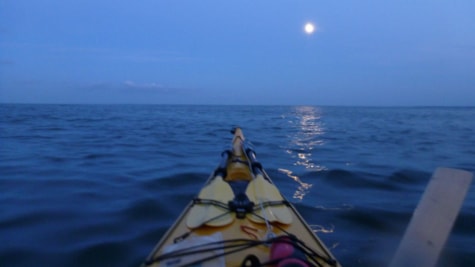 Photographer: Fanø Tourist Office
Copyright: Fanø Tourist Office