Marked routes, Rødding Præsteskov
Distance: 21.24 Km

Rødding Præsteskov offers a very varied vegetation with especially many different types of deciduous trees. Along the way around the marked paths, you will also be able to see that the holly is willingly spreading in the area. There are two marked routes of approx. 2,2 and 1,2 km. On the west side of the road, an unmarked road leads into a wooded meadow, where the rare bell frog lives. You will often be able to meet wild game in the meadow. The soil under the forest is relatively moist, which strongly affects which trees can grow here and how old they can grow. And it is often not very many years. There has always been forest here - the soil is simply too moist to be cultivated as fields.
The forest is located on a hilly island from the last ice age, and may be a remnant of the large, deserted Farris Forests, which until the Middle Ages stretched from the Little Belt to Ribe. The Farris woods were a difficult and feared stretch that one had to pass when using Hærvejen.
At the southern end of the forest there is a dog forest with a fenced area.
Rødding Præsteskov is owned by Rødding Parish Church and is publicly accessible.
How difficult are the routes? All three routes can be described as easy routes on smooth roads or paths.
Updated by: VisitVejen |
turisme@udviklingvejen.dk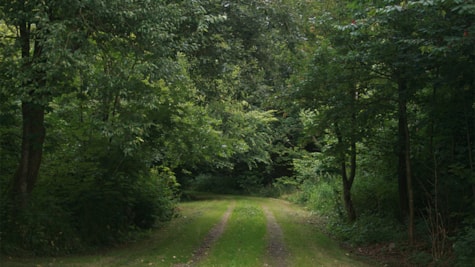 Photographer: Visit Vejen Tourist Information
Copyright: VisitVejen