Guard tour - our history
Distance: 0.11 Km

Make your meeting a very special experience by being visited by one of Ribe's watchmen, and hear them tell and sing about Ribe's dramatic history. Listen to the guard's songs and stories. In the old days, it was the watchman's job to keep peace and order in the city. Every evening in the summer you can still see Ribe's watchman walking his traditional walk through the old streets.
If something special needs to be made out of the meeting or dinner, it is possible to have a visit from the watchman, who will come and talk.
It is a quite unique opportunity to hear a bit about the city's history and old days.
Updated by: Wadden Sea Coast |
info@vadehavskysten.dk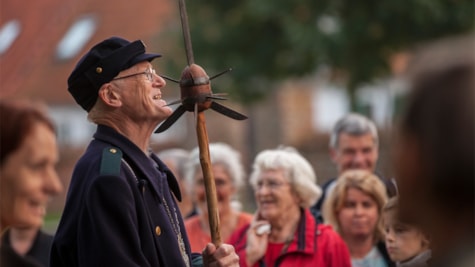 Photographer: Destination Wadden Sea coast
Copyright: Destination Wadden Sea Coast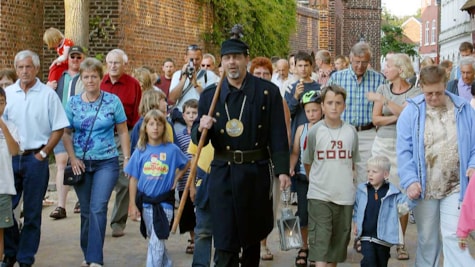 Photographer: Destination Wadden Sea coast
Copyright: Destination Wadden Sea Coast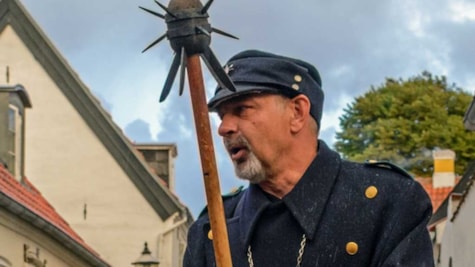 Photographer: Destination Wadden Sea coast
Copyright: Destination Wadden Sea Coast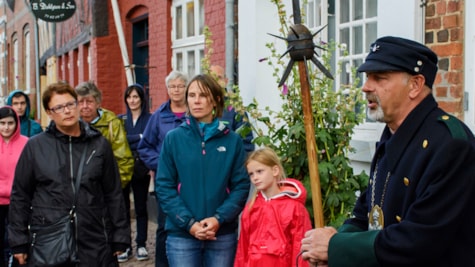 Photographer: Destination Wadden Sea coast
Copyright: Destination Wadden Sea Coast