Try your hand at the pump track track in Gram! The course consists partly of a traditional course, partly of a course for children and a technical course for the slightly more geeky. What is a pump track course?
A pumptrack course is a course that is laid out with drops and small hills, turns built up of earth, stable gravel and at the top crushed stone. The technique is that, without using the pedals other than when starting, with body, legs and arms, you pump the bike up and down hills and turns via the momentum the pumping movements provide. It sounds easy, but it's not quite. Even seasoned cyclists have to catch their breath after just three laps. But everyone can learn it.
In theory, old bikes can be used, but a bike with slightly wide tires is preferable.
The track is available to anyone on a bike and can be used freely, so it's just a matter of getting going. Remember the helmet!
Updated by: Destination Sønderjylland - Haderslev |
bureau@visithaderslev.dk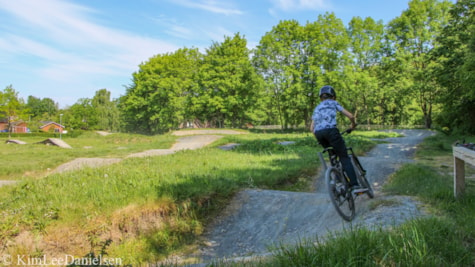 Photographer: Kim Lee Danielsen
Copyright: Kim Lee Danielsen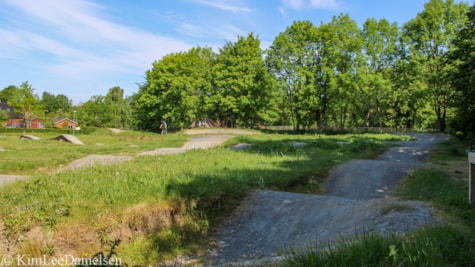 Photographer: Kim Lee Danielsen
Copyright: Kim Lee Danielsen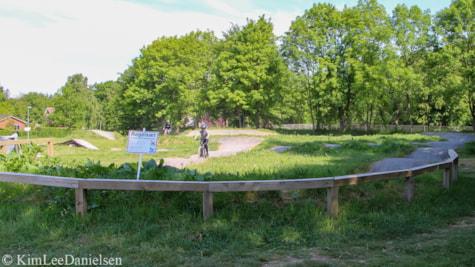 Photographer: Kim Lee Danielsen
Copyright: Kim Lee Danielsen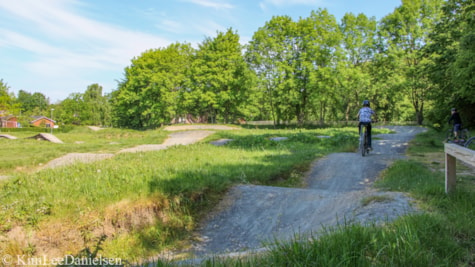 Photographer: Kim Lee Danielsen
Copyright: Kim Lee Danielsen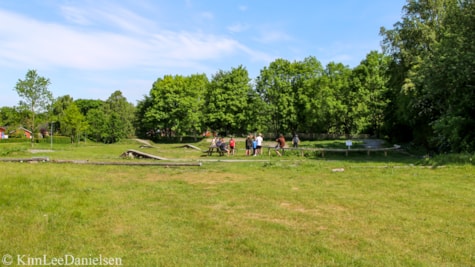 Photographer: Kim Lee Danielsen
Copyright: Kim Lee Danielsen