Tour boat Mandøpigen
Distance: 15.36 Km

With the tour boat Mandøpigen, you get unforgettable nature experiences. On the water in the Wadden Sea, you will experience seals up close and pick fresh oysters, directly from nature's own pantry. We have three different trips, and with space for 12 guests on board, find the trip that suits you best. The trips are suitable for all age groups and are of different durations, fear not, we have both drinks and toilets on board.
Oyster Safari A trip of approx. 4 hours duration. We sail out to the oyster banks in the mudflats, where we usually see seals along the way. We have waders, buckets and knives with us for everyone, so that we can get off the boat at the oyster bank and pick as many oysters as our heart desires. Back on the boat, you can taste your fresh oysters and we serve a glass of bubbles.
Sell ​​Safari A trip of approx. 3 hours duration. We sail out into the mudflats to the sandbanks where we know the seals usually rest/sunbathe. At a suitable distance, there will be good opportunities to see and film the seals. Seals are curious and will often swim very close to the boat.
Island hopping A trip of approx. 2 hours, the trip always goes to or from Mandø, with Ribe Kammer Sluse or Juvre on Rømø as the second port. It is free and obvious to bring bicycles on this trip.
If you are a group, we are happy to help with a package that suits you. We have room for 12 guests on board, the minimum number to complete a trip is 4 people.
We call at 3 different places: Mandø, Juvre on Rømø and Ribe Kammer Sluse. See more information about this at the bottom of the page.
Updated by: Wadden Sea Coast |
info@vadehavskysten.dk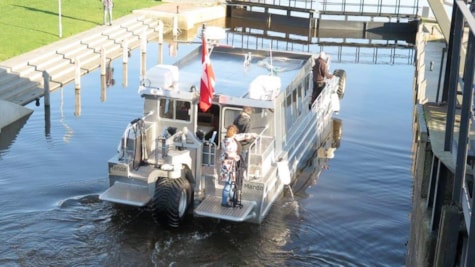 Photographer: Mandøpigen
Copyright: Mandøpigen
Photographer: Mandøpigen
Copyright: Mandøpigen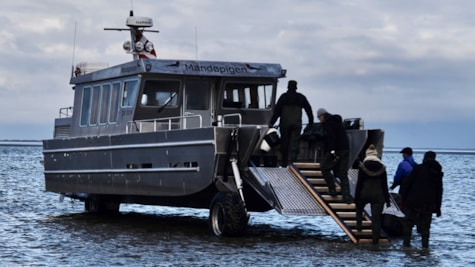 Photographer: Mandøpigen
Copyright: Mandøpigen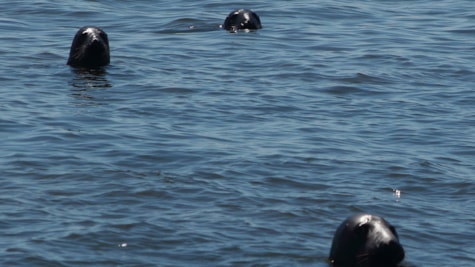 Photographer: Mandøpigen
Copyright: Mandøpigen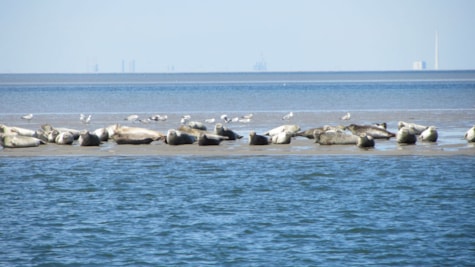 Photographer: Mandøpigen
Copyright: Mandøpigen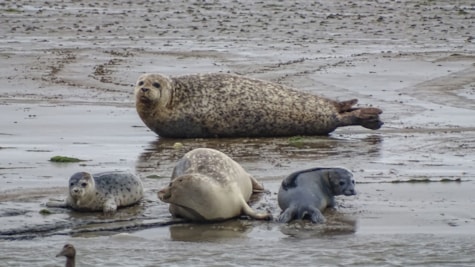 Photographer: Mandøpigen
Copyright: Mandøpigen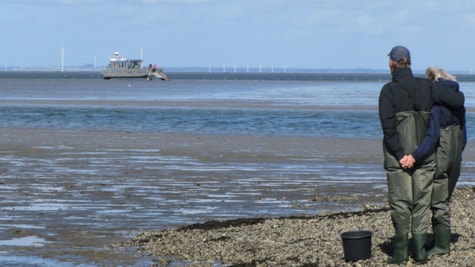 Photographer: Mandøpigen
Copyright: Mandøpigen
Photographer: Mandøpigen
Copyright: Mandøpigen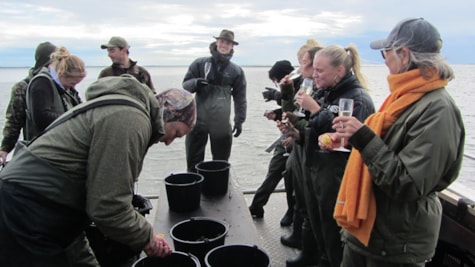 Photographer: Mandøpigen
Copyright: Mandøpigen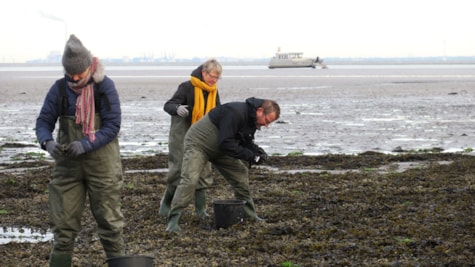 Photographer: Mandøpigen
Copyright: Mandøpigen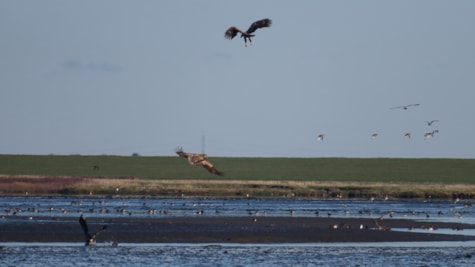 Photographer: Mandøpigen
Copyright: Mandøpigen