The history of Southern Jutland, the national struggle and the Reunification in 1920 is one of the most exciting and also complex in the history of Denmark. At the same time, it is history that is visible today, and especially visible around Rødding Højskole, which was the epicenter of the high school movement in Denmark. These are historical periods and developments that gain understanding by being heard about and being in dialogue about. With Carl Holst as guide or tour leader, your association or group will get a living story delivered with wit and humor, because here you meet a real history geek who knows the history of Southern Jutland. Carl grew up with Rødding on the northernmost edge of Southern Jutland, and Carl knows the area, its people and its history intimately and can put it into a larger context.
You can thus book completely tailored content for your group and your occasion. Current content, topics, degree of detail and hints are agreed specifically. In the same way, you also agree on a suitable place for exactly the story that you want.
For group walks on the new walking route, Camino Frøs Herred, Carl can be booked for storytelling along the way.
Topic suggestions: - Reunification and the national struggle ahead – historically and politically. Subject delineation is agreed with the participants. - The high school movement – ​​the popular movement that changed Danish society - The history of the university town of Rødding - The national match – from where it started – for example Copenhagen city - Southern Jutland's history - at cross-purposes, i.e. all subjects and periods and put into perspective for the present - The history of Schleswig – the old part of the country and its importance for the rest of Denmark - Skibelund Krat and other historical moments in the history of Southern Jutland - Reunification stones in general and specific stones in the former Rødding Municipality - Rødding city, where Danish and German building culture meet - Here you get the historical context and examples of how the time from 1864 to 1920 can still be read in the cityscape - all stretches of the Camino Frøs Herred with a focus on history and cultural monuments - Kongeåstien and Grænsestien with a focus on history and cultural monuments
The practical: Carl can guide in Danish and English. Time, duration, place and price are agreed directly. It is also possible to book Carl as an accompanying guide on bus tours.
Updated by: VisitVejen |
turisme@udviklingvejen.dk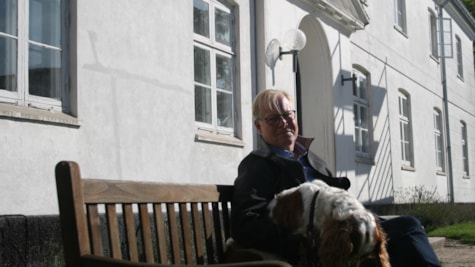 Photographer: Visit Vejen Tourist Informatics
Copyright: visitvejen