Viewpoint - Harreby "Mountain"
Distance: 10.82 Km

Harreby "mountain" is a vantage point where you can see the magnificent open landscape beyond the river valley with Fladså at the bottom. According to the story, there is a view of 9 village churches on a day with good clear weather. You can enjoy the view of the cemetery at Harreby, where there is a car park, but actually the highest point is at the asphalt road Årupvej.
Regardless of whether you enjoy the view from the burial grounds or Årupvej, you are standing on the edge of a hill island and looking out over the river valley, which was formed as a meltwater valley after the last ice age.
Updated by: VisitVejen |
turisme@udviklingvejen.dk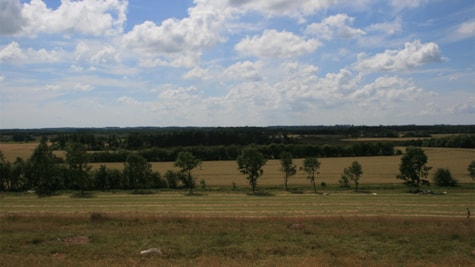 Photographer: Visit Vejen Tourist Information
Copyright: VisitVejen