Eight Mountains - hiking tour with a guide
Distance: 19.14 Km

The Danish hiking association organizes a trip to the Eight Mountains. Come out and walk on small forest paths, exciting hills and scenic beauty. There are good vantage points along the way - especially on Flaghøj, where on good days you can see all the way to Ribe. Dress according to the weather of the day. It is a round trip of approx. 6 km, where you return to the cars. Good parking facilities.
A little about the nature of Atte Bjerge The changing cultural influences have changed the area quite a bit, so that large parts of the hills today stand out with a vegetation of, among other things, oak, birch, rowan, hawthorn, spruce and pine with undergrowth of ferns and blackberries. The very varied soil and moisture conditions allow for a varied flora and fauna. In the small lake you can find plants such as long-leaved buttercup, two-leaved valerian and star-star. In the heather hills around the lake, you can come across golden plum, bell heather and English whistling.
Eight Mountains is one of the 18 Natural Gems in Vejen Municipality.
Updated by: VisitVejen |
turisme@udviklingvejen.dk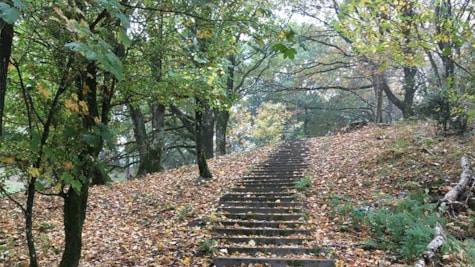 Photographer: Visit Vejen Tourist Information
Copyright: VisitVejen