Swimming Stadium Denmark - Denmark's largest water park
Distance: 26.32 Km

10.000 m10.000 of bathing fun and swimming pleasure for water dogs and other aquatic animals, large and small. Swimming stadium Denmark - Denmark's largest bathing and swimming facility - Tropical water park 10 mXNUMX with slides and XNUMX different pools and baths. Here are experiences and something to play with for the whole family.
2 huge water slides (81 and 60 metres).
THE GRAY DEEP - 81 meter long slide with sound, pictures and light show starting on the 4th floor.
THE OLD - 60 meter long open slide - with timing.
Children's and baby pools - where the little ones can frolic in 30 and 45 cm of water respectively.
Waves and counter current - play against the forces of nature in the crashing waves of the wave pool or with the eddy current in the counter current channel.
Jumping tower and seesaws - 1 and 3 meter seesaws - everyone can do it, but a 5 meter jump tower is quite a challenge for most.
50 meter competition pool
THE BLUE CANNON - 47% free fall from a height of 5 meters - if you dare.
Center pool - in the competition pool we can raise part of the bottom, then the pool can be used for play and bathing fun. However, the pool is not always open.
Swimming and play equipment - fun and brightly colored bathing animals, toys, arm wings and belts can be used freely.
Activity pool - for e.g. water gymnastics.
Roman bath - with hot tub, sauna, steam bath, cold and hot water pool.
Also visit Esbjerg Spa & Wellness New, beautiful wellness department with sauna, steam bath, spa, therapy bathtub, ice fountain, foot spa, treatment room and relaxation area on the 1st floor of Svømmestadion Danmark. Prices and appointments at Esbjerg Spa & Wellness
Updated by: Wadden Sea Coast |
info@vadehavskysten.dk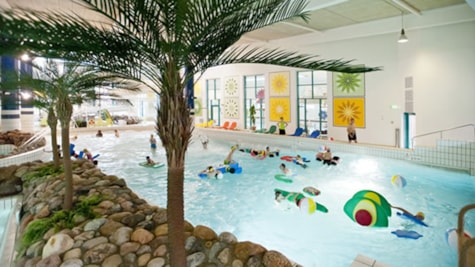 Photographer: Swimming Stadium Denmark
Copyright: Swimming Stadium Denmark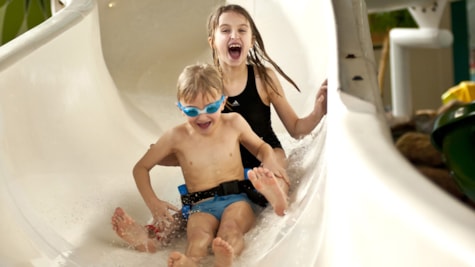 Photographer: Swimming Stadium Denmark
Copyright: Swimming Stadium Denmark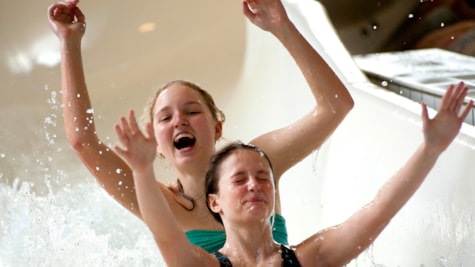 Photographer: Swimming Stadium Denmark
Copyright: Swimming Stadium Denmark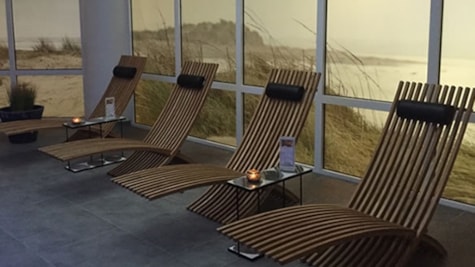 Photographer: Swimming Stadium Denmark
Copyright: Swimming Stadium Denmark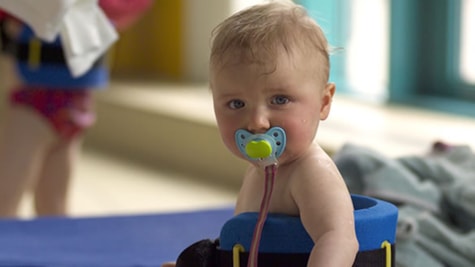 Photographer: Swimming Stadium Denmark
Copyright: Swimming Stadium Denmark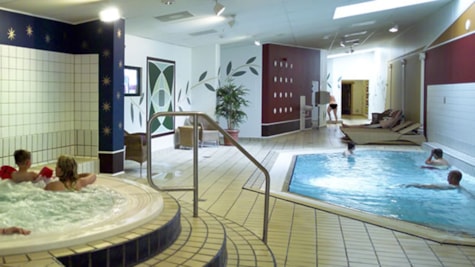 Photographer: Swimming Stadium Denmark
Copyright: Swimming Stadium Denmark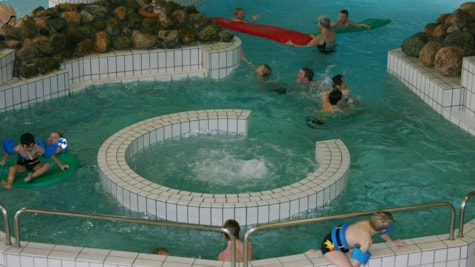 Photographer: Swimming Stadium Denmark
Copyright: Swimming Stadium Denmark