Gram Leisure Center
Distance: 19.12 Km

At Gram Fritidscenter there are activities for everyone! Gram Fritidscenter full of activities
At Gram fritidscenter you can find i.a. find motor hall, 2 sports halls, meeting rooms, café, fitness center and outdoor pool, paddle tennis
If you and your family are looking for a place for pleasant family moments, children's birthdays, larger events, food out of the house and accommodation - Gram Fritidscenter is just the right place.
Just up from Gram Fritidscenter you can spend the night in 5 new, delicious cabins. There is ample opportunity to take advantage of the entire area's activities such as:
Swimming pool
Multilane
Paddle tennis
Pump track course
There is also a MTB track in the immediate area
Cafeteria
The café serves barbecue dishes and much more.
At Gram Fritidscenter you will also find Gram Library in new premises, Citizen Service and Tourist info point
Updated by: Destination Sønderjylland - Haderslev |
bureau@visithaderslev.dk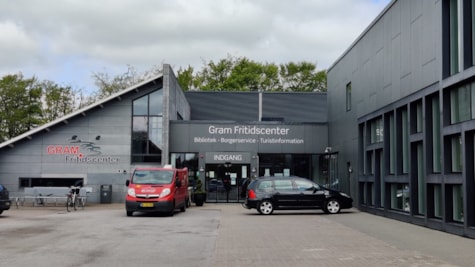 Photographer: VisitHaderslev
Copyright: VisitHaderslev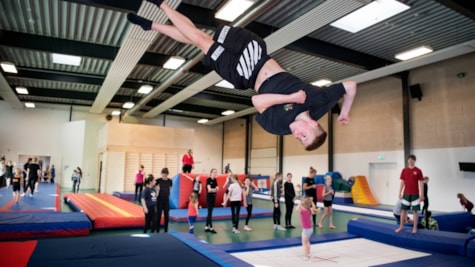 Photographer: Gram Fritidscenter
Copyright: Gram Leisure Center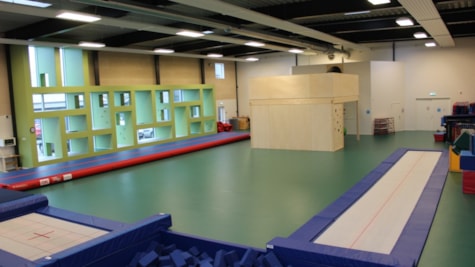 Photographer: Gram Fritidscenter
Copyright: Gram Leisure Center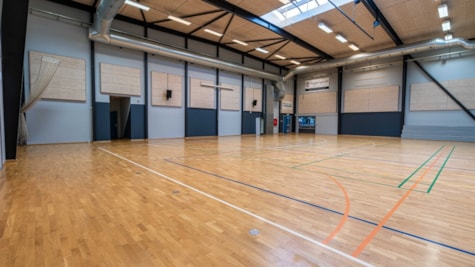 Photographer: Gram Fritidscenter
Copyright: Gram Leisure Center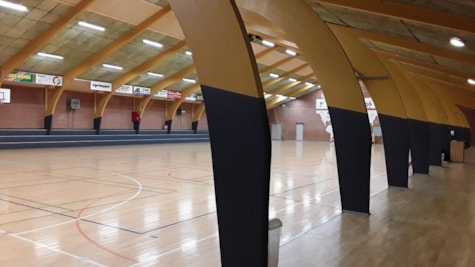 Photographer: Gram Fritidscenter
Copyright: Gram Leisure Center
Photographer: Gram Fritidscenter
Copyright: Gram Leisure Center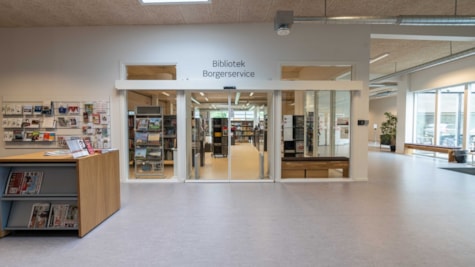 Photographer: Gram Fritidscenter
Copyright: Gram Leisure Center