Eight Mountains
Distance: 19.20 Km

Atte Bjerge rises steeply from Kongeådalen and was originally formed during the Ice Age. From Flaghøj - the area's highest point at 58,9 m above sea level - you can see Ribe Cathedral to the southwest in clear weather. The area is a favorite excursion destination in both summer and winter. There are several shorter marked hiking trails in the heavily hilly terrain. There is a fire pit for free use by the raised lake as well as covered tables/bench sets.
Children often enjoy playing in the fern forest and in winter you can go sledding on the many hills. Nature The changing cultural influences have changed the area quite a bit, so that large parts of the hills today stand out with a vegetation of, among other things, oak, birch, rowan, hawthorn, spruce and pine with undergrowth of ferns and blackberries. The very varied soil and moisture conditions allow for a varied flora and fauna. In the small lake you can find plants such as long-leaved buttercup, two-leaved valerian and star-star. In the heather hills around the lake, you can come across golden plum, bell heather and English whistling.
Eight Mountains is one of the 18 Natural Gems in Vejen Municipality.
How difficult is the route? The walk is characterized by mainly uneven ground where walking shoes are an advantage. You must also expect some increases.
Updated by: VisitVejen |
turisme@udviklingvejen.dk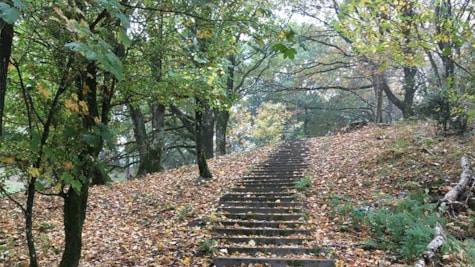 Photographer: Visit Vejen Tourist Information
Copyright: VisitVejen