When you as a guest descend into the Waiting Basement, you are greeted by crooked floors and low ceilings, which immediately make you feel the history and spirit of the place.
We have created a gastronomic menu that captures the spirit of the place - tasteful and rustic, but spiced with modern details and a cozy atmosphere.
The kitchen embraces widely, and we are not afraid to embark on new projects when the idea arises. Classic dishes are interpreted in new ways, and we take great pride in making things from scratch, all of which contribute to a unique food experience that the whole family can share.
Children under 12 eat at half price.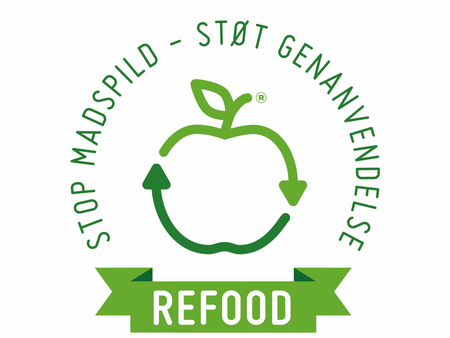 At Danske Hoteller, we put a lot of effort into stopping food waste and recycling.
We are in favor of sustainability, and with Daka's ReFood brand we can therefore say that...
We sort and have a recycling scheme for food waste
We have small plates on the buffet
We receive training in food waste
We offer doggy bags for guests