Ready for water fun with family and friends, swimming exerciser or competitive swimmer or just want a relaxing swim after a long day on foot? Then the swimming pool and health area in Sportscenter Danmark (Vejen Idrætscenter) are just the thing for you. In our 25 m pool, we have 27 degrees warm water. In the spring pool you can jump from 1, 3 and 5 m seesaws. In the children's pool, the water is 32 degrees. We have lots of water toys, kayaks, water polo goals etc., which you can freely use when you are a guest in the swimming pool. And if you fall off the climbing wall in the swimming pool - yes, you will very suddenly get very wet!!
If you are more into relaxing, our swimming pool also offers a brand new indoor wellness area with a large warm water pool, salt tub, steam bath and SPA. Outdoors in the same style, you will find a sauna, a smaller hot water pool and the Seasons pool, where the water follows the temperature of the sea.
During the opening hours on Tuesday evenings, we have still swimming, i.e. that no eyelashes are allowed to jump, the lights are dimmed and the music is relaxing.
Be aware that the swimming pool may be busy with events or sports camps, so always check the opening times before you visit us.
Current opening times can be seen here: http://www.vejenic.dk/motion/abningstider/
Distances Hærvegen's cycle route 0,1 km Hærvejen's walking route 0,1 km
Updated by: VisitVejen |
turisme@udviklingvejen.dk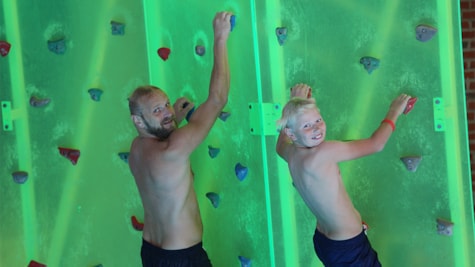 Copyright: VisitVejen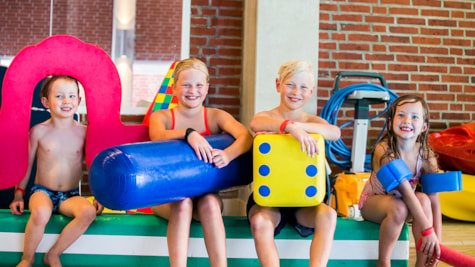 Copyright: VisitVejen
Copyright: Vegen Sports Centre